Grief Support Group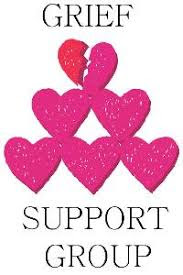 If you or someone you know would like support, companionship and resources along the path of grief, our grief support group will meet again Monday, February 11, 7:00-8:30 pm in the Angel Room, led by our certified lay pastoral care team rooted in the Community of Hope International program's values of humility, hospitality, and compassionate listening. If you would like more information, please contact Mother Leigh at lmackintosh@saintmichaelschurch.org.
Hospitality Helping Hands Needed —
March Dates Added


Thank you to all who have volunteered to help with coffee hour after the 10:00 am service. More helping hands are needed for February, March and April! Please go to https://stmichaelsnyc.ivolunteer.com/coffeehour to view the volunteer needs and select the volunteer task that works best for your schedule. Remember: You and your fellow parishioners are the new hospitality team! Thank you again for making this Sunday community time possible! Questions? Please contact Dorinda Angelucci (dorinda.angelucci@gmail.com), Ben Rinzler (brinzler1@gmail.com), or Susan Wade (swadesterr@gmail.com).
Meeting Christ in Prayer and Daily Life

An 8-week guided prayer experience modeled on the Spiritual Exercises of St. Ignatius of Loyola. Includes small group sharing with daily prayer, Scripture readings and reflection exercises that will form regular habits of prayer and inspire a sense of mission and service in the wider world. Thursdays, 7:00-8:15 pm beginning February 21 ($10 donation suggested for course materials). Sign up with Mother Leigh: lmackintosh@saintmichaelschurch.org
Next Week's Forum: Faith in the Trenches of Medicine

Robert Klitzman, a psychiatrist and director of the bioethics program at Columbia University, has written extensively about a variety of ethical issues in medicine and public health. Author of eight published books, he's currently working on a book about "what patients can teach us about spirituality, health and new forms of religion in America." He'll be talking about what he's learned from doctors and patients about faith in the trenches.
Youth Confirmation Preparation

Are you a high school student who feels at home in this church community? Do you want to know more about God, Jesus, the Episcopal Church or Christianity? Were you baptized as a baby or child and interested in what that means? Come explore these and other questions over the next few months in St. Michael's High School Group on Sundays 11:45 am-12:45 pm. Your regular participation will prepare you to decide whether you'd like to be confirmed on June 9 when a bishop will be coming to St. Michael's. Questions? Ask Mother Leigh: lmackintosh@saintmichaelschurch.org or Andrea Dedmon: andrea@saintmichaelschurch.org.
Men of St. Michael's Retreat, February 15-17

Calling Men of St. Mikes to our 2019 retreat: "Men in Search of Community with God, Self and Others!" The Men of St. Mike's will gather on Presidents' Day weekend to explore ways that our male identity helps and hinders our quest for God and community. Through a mix of conversation, prayer and quiet time, we explore many questions of identity, community, solitude vs. loneliness, what it means to be male in 2019, and other questions and issues. We will gather on the evening of Friday, February 15 at The Retreat House of the Community of St. John the Baptist, 82 West Main Street, Mendham, NJ and we will depart after lunch on Sunday. The cost for the two nights is $200 per person for room and meals, payable to St. Michael's with the earmark 'Men's Retreat'. First come, first serve for up to 12 men for the night of Friday, February 15. Additional capacity beyond 12 is available for the night of Saturday, February 16; one night stays are permitted, with a cost of $100 per person. For questions about logistics, contact Yang Li (yang.william.li@gmail.com) or Rick Hamlin (frederickwrighthamlin@gmail.com). For questions about the program, contact Father David (drider@saintmichaelschurch.org) or Deacon Richard Limato (rplimato@saintmichaelschurch.org).
Absalom Jones Celebration at the Cathedral of St. John the Divine

On Saturday, February 9, the Cathedral joins the rest of the Episcopal community in celebrating The Feast of Absalom Jones. At a special 10:30 am Saturday Eucharist organized by the Diocese of New York activist Ruby Nell Sales will preach. Following the service, there will be a reception featuring lively music and refreshments. Join fellow parishioners of St. Michael's for this special service commemorating Absalom Jones, abolitionist and the first African-American ordained as a priest in the Episcopal Church of the United States.
Interfaith Community Classes Here at St. Michael's

The Interfaith Community will offer its classes for Jewish/ Christian families this winter. Their pioneering K-9 program — developed by educators trained at Union and Jewish Theological seminaries — is team-taught by two professional teachers, one Jewish and one Christian. In each course, children learn about both their heritages and lay a foundation for their own religious journeys. The 10-session sequence of classes will be offered at St. Michael's-on five Sunday afternoons (3:00-5:00 pm), beginning January 27. Visit http://www.interfaithcommunity.org/ny-childrens-classes for more information.
Help Our Neighbors Get Enough To Eat

St. Michael's Midnight Marauders bring food donated by Whole Foods to the Parish House every Friday night that's served at the Saturday Kitchen. See Ned Boyajian to learn more or join.
Hospitality Thanks

Thanks to those who make hospitality hour possible after our 10:00 am service: Arlene Bullard, Naomi Bullard, Claudia Cross-Thomas and Gail Naruo.
Saturday Kitchen Thanks
We continue to thank our loyal, caring and hard-working volunteers, and Whole Foods (Columbus at 97th), Trader Joe's, and St. Francis Food Pantries and Shelters.