To volunteer for the Christmas Brunch or register what you're bringing, go to stmichaelsnyc.ivolunteer.com/2018xmas.
Lessons and Carols Service December 19, 7:00 pm


Join us for a service of  Christian worship celebrating the birth of Jesus. The story of the fall of humanity, the promise of the Messiah, and the birth of Jesus is told in nine short Bible readings from Genesis, the prophetic books and the Gospels, interspersed with the singing of Christmas carols, hymns and choir music.
Turkeys, Hams and Pies for the Saturday Kitchen Christmas Feast


The Saturday Kitchen creates holiday feasts on the Saturdays prior to Thanksgiving and Christmas. Contribute to the abundance of the Saturday Kitchen's Christmas Feast on December 22 by donating a turkey, ham or an apple or pumpkin pie! Please bring them to the church the week of December 17.
Christmas Flower Donations


Each year we have special expenses associated with the many beautiful flowers and greens that decorate the church at Christmastime. If you are able to help with these costs, please enclose your donation in one of the Christmas Offering envelopes found at the back of the church and at the reception desk. If you'd like your gift to be given in memory of or thanksgiving for someone, please submit your donation with the form for listing names (written clearly) by Monday, December 17 for inclusion in the Christmas bulletins. Thanks!
The Good Book Club Reading of Romans Begins January 7, 2019!


We invite you to explore Christ's redeeming love by reading Paul's Letter to the Romans each day throughout the season of Epiphany 2019. You can download the reading list and read Romans for no charge. Several resources created for this project will be free, while others will have a cost. You'll pay only for the resources you wish to purchase. Go to www.goodbookclub.org/ for more information and to sign up.
CareerSearchers: Resumé Review


This session will feature a group review of resumes and a discussion of follow-up after interviews if time permits. All are welcome, even if you do not want to have your resume reviewed by the group. If you want to have your resume reviewed, please send it to careersearchers@saintmichaelschurch.org by December 19 at noon.
Grief Support Group on Monday Evenings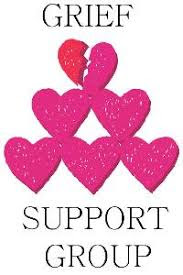 The death of someone we love is a life-altering, unique experience. If you or someone you know would like support, companionship and resources along the path of grief, join our 8-week grief support group Mondays, 7:00-8:30 pm in the Angel Room. Led by our certified lay pastoral care team rooted in the Community of Hope Internationalprogram's values of humility, hospitality, and compassionate listening. If you or someone you know would like more information, please contact Mother Leigh at lmackintosh@saintmichaelschurch.org.
Sock, Hats, and Gloves for Saturday Kitchen 


On Saturday, December 22nd, the Pilgrim Resource Center will be distributing new socks, hats, and gloves to our Saturday Kitchen guests. Please drop off these gifts for women and men at the front desk by Friday, December 21st.
Homework Helpers Needed

Would you give an hour a week to change a child's life?  Homework Help provides one hour of kitchen table homework help to children grades 1-5 on Mondays in the church at 6 PM.  We are looking for regular volunteers who can serve weekly or substitutes who can serve approximately once a month.  If you're interested, please email us at hhelp@saintmichaelschurch.org
Hospitality Helping Hands Needed —
February Dates Added!
Thank you to all who have volunteered to help with coffee hour after the 10 a.m. service.  More helping hands are needed for December, January, and February! Please go to https://stmichaelsnyc.ivolunteer.com/coffeehour to view the volunteer needs, dates, and times, and select the volunteer task that works best for your schedule.  Remember:  You and your fellow parishioners are the new hospitality team!  Thank you again for making this Sunday community time possible!  Questions?  Please contact Dorinda Angelucci (dorinda.angelucci@gmail.com), Ben Rinzler (brinzler1@gmail.com), or Susan Wade (swadesterr@gmail.com).
Bibles Available at Reception Desk


If you need a Bible to read at home, there are copies of the New Revised Standard Version available at the reception desk for a suggested donation of $5.00 (not required).