St. Michael's Family Dinner on April 3 – Volunteers Needed!

Please join us at St. Michael's for good food and fellowship on Wednesday, April 3, at the St. Michael's Family Dinner from 5:45 – 7:00 pm in the Reception Room. All ages are welcome! The cost is $6 per person for a homemade main course (vegetarian option), salad, and dessert.  Since it is Lent, wine and beer will not be served. To volunteer for the St. Michael's Family Dinner, please go to https://stmichaelsnyc.ivolunteer.com/apr2019fam. Questions?  Please contact April Family Dinner Co-Captains Dick Healy (dickhealy@gmail.com) and John Uss (uss.john612@gmail.com). Thank you, and we hope to see you on April 3!
Sunday Study: Jesus' Death as
Messiah, Victim or Conqueror?


Sundays, 8:45 – 9:30 am in the Gray Lounge. Why did Jesus need to die such an awful death? Did God preordain crucifixion—or did messy events get out of control? Was Jesus victim or conqueror? Our Lenten study looks at the four Gospels alongside atonement theologies asking, "What's in it for me today?" All are welcome!
March 31: Jesus in Luke   ·   April 7:   Jesus in John
Forum Series: Living the Way of Love


Sundays in Lent and Eastertide, beginning March 10, following the 10:00 am service in the Gray Lounge. We'll explore seven spiritual practices that guide us along the way of love, preparing our hearts and lives for the good news of the resurrection. Clergy will co-lead, using materials from our Presiding Bishop's office.
Engaging Scripture: Job and the Mystery of Suffering

Wednesdays, 7:00-8:30 pm in the Angel Room, beginning March 13. If we are to grow our creativity and compassion, then we cannot observe the question of suffering from a distance. Like Job, we must learn to walk with experiences of evil and suffering and ask questions even when God or our faith doesn't make sense. Order Richard Rohr's Job and the Mystery of Suffering and join us on a journey of transformation into an ever-deepening encounter with God.
Walking the Labyrinth during Lent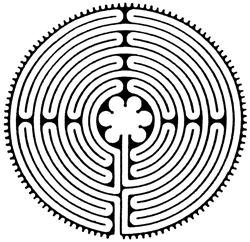 A canvas replica of the 13th-century labyrinth that is inlaid in the floor of Chartres Cathedral will be set up in our Recital Hall during Lent, 9:00 am–4:00 pm Monday–Friday, 12:30 – 4:00 pm Saturday, and Sunday after church (unavailable Thursday March 14 to Saturday, March 16). Walking the labyrinth is a wonderful way to still your mind and body and find your spiritual center. Printed materials for walking the labyrinth will be available in the Recital Hall.
The Women's Retreat this year will be May 3-5, 2019 at The Community of St. John the Baptist, Mendham, New Jersey. Save your place with a deposit of $25. Checks can be placed in the offering plate with Women's Retreat in the memo line or given to Galina Koubassva.
Anti-Racism Training Workshop:
Saturdays May 4 and 11


The purpose of the Diocesan anti-racism workshops is to help us become aware of how the sin of racism impacts all of our lives, and how we all unconsciously and consciously participate in racist systems. It is highly recommended for all church leadership. Dialogue is the foundation of the two-day workshop (9:00 am-4:00 pm; St. John's in the Village, 224 Waverly Place). We use group exercises and examine the origins of the concept of race and its legacy. Coffee and lunch are served and there is no cost for members of our diocese. Of the hundreds of workshop participants, more than 85% have found the workshop to be "very useful" or "extremely useful" in their work and daily lives. Reserve your spot today at www.dioceseny.org/ednyevent/anti-racism-workshop-manhattan-2019/.
MetroCards Needed


A concrete way in which we can serve the people who come to the church in need during the week is to give them a MetroCard to get to medical appointments or social services. Please donate MetroCards that contain the fare for a ride or two. Simply put them in the offering plate or mail them to the church office. Thank you!
Grief Support Group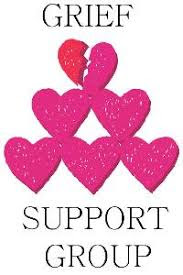 If you or someone you know would like support, companionship and resources along the path of grief, our grief support group is meeting again from 7:00-8:30 pm on Mondays in the Angel Room, led by our certified lay pastoral care team rooted in the Community of Hope International program's values of humility, hospitality, and compassionate listening. If you would like more information, please contact Mother Leigh at lmackintosh@saintmichaelschurch.org.
Hospitality Helping Hands Needed


Thank you to all who have volunteered to help with coffee hour after the 10:00 am service. More helping hands are needed for April! Please go to https://stmichaelsnyc.ivolunteer.com/coffeehour to view the volunteer needs and select the volunteer task that works best for your schedule. Remember: You and your fellow parishioners are the new hospitality team! Thank you again for making this Sunday community time possible! Questions? Please contact Dorinda Angelucci (dorinda.angelucci@gmail.com), Ben Rinzler (brinzler1@gmail.com), or Susan Wade (swadesterr@gmail.com).
Help Our Neighbors Get Enough To Eat

St. Michael's Midnight Marauders bring food donated by Whole Foods to the Parish House every Friday night that's served at the Saturday Kitchen. See Ned Boyajian to learn more or join.
Hospitality Thanks

Thanks to those who make hospitality hour possible after our 10:00 am service: Ben Rinzler and Yang Li.
Saturday Kitchen Thanks
We continue to thank our loyal, caring and hard-working volunteers, and Whole Foods (Columbus at 97th), Trader Joe's, and St. Francis Food Pantries and Shelters.