Thank You!
A huge thank you to all of the volunteers who made our 2019 Pentecost Potluck BBQ such a wonderful event for our St. Michael's family! God gave us beautiful sunshine and blue skies, and the backyard and parish house were full of good cheer, delicious food, and warm fellowship.  The Holy Spirit certainly blessed our community!  A special shout out goes to our Pentecost Potluck Chairs: Joyce Burcham, Serhat Krause, Lissa Schaupp and Head Grill Master Yang Li.  Thanks to their leadership and the efforts of all of the BBQ volunteers, the Pentecost Potluck BBQ was the perfect way to kick start summer.
This Sunday: Farewell Celebration
for Mother Leigh and Stephanie  
We will celebrate the ministry and work of the Rev. Leigh Mackintosh this Sunday. We will thank her for the love and care she has provided to the St. Michael's community over the last four years. Join our Church Family in extending our blessings and very best wishes to Mother Leigh and wife, Stephanie, as they begin their next chapter in Richmond, Va. The celebration will take place after the 10:00 am service.
Mother Kate invites new members
to Meet & Greet on June 23

Has St. Michael's recently become your spiritual home? Are you ready to commit to being part of our parish? On Sunday, June 23, there will be a welcome and blessing for new members during the 10:00 am service. At 9:00 am, there will be a breakfast in your honor, and you will get to meet some of the leaders of our parish. RSVP to Mother Kate: kflexer@saintmichaelschurch.org.
Summer Lunchtime Celtic Christianity Reflection Series


All are invited to  bring a lunch and join Deacon Elena Barnum for a Celtic Christianity reflection series on the presence of God's Grace in our lives. The series will run from noon-1:30 pm on Thursdays beginning on June 27 through July 25 in the Angel Room. The book for the series is J. Philip Newell's "One Foot in Eden: A Celtic View of the Stages of Life" (available in paperback). The Rev. Dr. Newell has served as warden of Iona Abbey as well as Warden of Spirituality for the Anglican Diocese of Portsmouth. Please plan to bring a copy of the book to our first gathering. For any questions, please contact Deacon Elena: elena@saintmichaelschurch.org  or call 203 912-7208
Summer Movie Nights Begin this Wednesday, June 19

While Bible Study goes on summer vacation, movie night will take its place on Wednesdays beginning June 19 through August 28 at 7:00 pm in the Reception Room. At the end of each screening a discussion will follow led by a member of the St. Michael's community. The first screening will be  Spike Lee's BlacKkKlansman (rated R) with post-screening discussion led by Dan Schneider.
Free portrait print and directory
when you have your photo taken by Lifetouch

This upcoming week and the following are your final opportunities to have photographs taken for the parish photo directory.  The professional photographers from Lifetouch will work with you to ensure you are satisfied with your portrait. At the end of the session, you will be able to view and select your favorite pose. Lifetouch photographers will be at the church on Wednesdays and Thursdays, June 19 & 20;  and on Monday and Tuesday, June 24 & 25. The photo sessions will take place between the hours of 2:00-9:00 pm in Gray Lounge. Parishioners who have their photos taken will receive a free 8X10 print to take home and a free copy of the photo directory.
Online sign-up is available at https://booknow-lifetouch.appointment-plus.com/ypt9czkq/  Sign-up sheets are in the Parish House hallway. You may also call Richard Storm in the parish office and he will register you. Think about what you want to wear and who you want to accompany you in the shot (family, pets, stuffed animals, etc.).
Summer Choir: Call for singers

Now that the choir season is ended, the music program shifts into summer choir mode.  If you'd like the opportunity to sing with the choir without committing to a weekly rehearsal, now is your chance! The only requirement for singing in the summer choir is the ability to match pitch and the most rudimentary of ability to read music (i.e. ability to read a hymn).  We meet on Sunday mornings at 9:00 am and learn a simple anthem (or two) for the service.  If you are interested, contact John Cantrell, jcantrell@saintmichaelschurch.org.
Sundays for Youth and Children
Children and youth have an important place at St. Michael's every Sunday of the year! Throughout the summer Word Made Young will meet in the 3rd floor Godly Play classroom. Youth will continue to serve as acolytes and lectors at 10 am (as they are available). All ages will help in the Children's Garden following the 10 am service. During the week, families are encouraged to help water the Children's Garden during the week (let Andrea know when you can come: andrea@saintmichaelschurch.org). We're also considering an all-ages field trip on a Sunday afternoon in the summer; let Andrea know if you have any ideas! Sunday school and youth groups will resume after Labor Day.
CareerSearchers will be held June 19


CareerSearchers is a resource and support group for people who are looking for a new job, starting as a contractor/freelancer or changing careers. CareerSearchers meets the first and third Wednesdays  of the month at 7:00 pm in the Parish House.
The June 19 topic will be "Summer Networking." For many of us, the word "Networking" has bad associations.  It makes some of us feel icky, and it fills others with dread.  Yet, feedback from successful alumni of our group tells us that it's a critical part off a successful search. In this session career/leadership coach Kris Ishibashi and Anne O'Loughlin will lead an interactive workshop about how you can overcome your reluctance and use social opportunities presented during the summer to support your search.
Update Your Information for the Directory and Parish Records
Our new photo directory will include all parishioners' names and contact information regardless of whether individuals or families have their picture taken. We have created an online Membership Form which enables you to update your records or indicate if there is anything you do not want included in the directory. The membership form is available on this link. Paper forms are available at the Reception Desk for anyone who does not have online access.
Drivers are needed for upcoming Fridays


If you have 20 minutes to spare on a Friday night, and have access to a car or Zipcar account, Midnight Marauders need you! St. Michael's Saturday Kitchen provides hot meals to about 200 people every week. It has been open every single Saturday since 1983. An important source of food is the Whole Foods nearby on Columbus Ave.. People with vehicles who can transport are needed at  11 pm every Friday night. From loading to drop-off, it usually only takes about 20 mins. Email Ned Boyajian to learn more or join.
Rising Voices: A Celebration of Asian-American Talent


A fundraising concert for EAST (Episcopal Asian Supper Table, a diocesan group for Asian American community and spirituality), will be held at St. Paul's Chapel, Trinity Wall Street, on Friday, June 29. Bishop Allen Shin is among the artists that will be performing that evening. Tickets and more information are available at https://www.dioceseny.org/ednyevent/east-fundraising-concert/.
Diocese invites parishes to participate in NYC Pride March


The Episcopal Diocese of New York has secured registration and necessary arrangements for all parishes to participate in the annual Pride March parade on June 30. Members of the St. Michael's community who wish to march with fellow Episcopalians in the parade to promote and support equality for LGBTQIA+, are welcome to join the Diocese and other participating Episcopal parishes. Deacon Richard will organize the St. Michael's group.  Additionally, there are several Diocese activities planned for NYC Pride Month, including an Evensong at the Cathedral of St. John the Divine on June 23 at 4:00 pm. For information or for those seeking to know more about LGBTQIA+, the intersection of faith and identity, contact Deacon Richard at rplimato@saintmichaelschurch.org.
Calling All Parishioners


Your help is needed with Sunday Hospitality. Thank you to all who have assisted with coffee hour after the 10:00 am service. More helping hands are needed for June, July and August! Please go to https://stmichaelsnyc.ivolunteer.com/coffeehour to view the volunteer needs, dates, and times, and select the volunteer task that works best for your schedule. Remember: You and your fellow parishioners are the hospitality team! Thank you again for making this Sunday community time possible! Questions? Please contact Dorinda Angelucci (dorinda.angelucci@gmail.com), Ben Rinzler (brinzler1@gmail.com), or Susan Wade (swadesterr@gmail.com).
Grief Support Group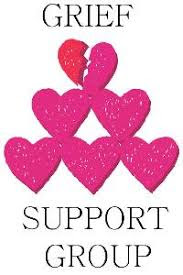 If you or someone you know would like support, companionship and resources along the path of grief, our grief support group meets at 7:00 pm in the Angel Room. If you would like more information, please contact Mother Leigh at lmackintosh@saintmichaelschurch.org.
MetroCards Needed


A concrete way in which we can serve the people who come to the church in need during the week is to give them a MetroCard to get to medical appointments or social services. Please donate MetroCards that contain the fare for a ride or two. Simply put them in the offering plate or mail them to the church office. Thank you!
Help Our Neighbors Get Enough to Eat


St. Michael's Midnight Marauders bring food donated by Whole Foods to the Parish House every Friday night that's served at the Saturday Kitchen. Email Ned Boyajian to learn more or join.
Saturday Kitchen Thanks
We continue to thank our loyal, caring and hard-working volunteers, and Whole Foods (Columbus at 97th), Trader Joe's, and St. Francis Food Pantries and Shelters.