Summer Movie Nights: Woman in Gold


Maria Altmann (Helen Mirren), an octogenarian Jewish refugee, takes on the Austrian government to recover artwork she believes rightfully belongs to her family. Gregor Collins will speak at the showing of the film on August 22. He cared for Maria Altmann toward the end of her life. His book about that experience, The Accidental Caregiver, was published in 2012 and he will have his book available for sale at the screening. Stephanie Braxton will lead the discussion after the film. A full schedule of the movies in the series is available at the reception desk, at the back of the Church, and on our website at www.saintmichaelschurch.org/summer-movie-nights.
Welcome Back BBQ Co-Chairs Needed!


On Sunday, September 9, we are kicking off fall at St. Michael's with a festive potluck BBQ following the 10:00 am service. It's sure to be a glorious day as we welcome everyone back from their summer adventures! In order to have a successful BBQ, we need at least two volunteers to be co-chairs for our Welcome Back BBQ. We know that the parishioners at St. Michael's possess talent galore for leading such a worthy cause! If you are ready, willing, and able to co-chair the Welcome Back BBQ on September 9, please contact Lucy Culver at lucyridge@me.com or 917-224-6862.  Thank you!
CareerSearchers: LinkedIn and Your Search


LinkedIn has become an integral part of the job search. It becomes complicated when you're looking at more than one type of job. Leadership/career coach Kris Ishibashi will lead a workshop designed to help you to set up a LinkedIn profile that will support your search. We meet Monday, August 20 at 7:00 pm in the Angel Room.

for These Season Startup Events
Welcome Back Sunday/BBQ       Sept. 9
Bible Study begins                       Sept. 12
Adult Choir rehearsals begin        Sept. 12
Sunday School resumes               Sept. 16
Town Hall Meeting                         Sept. 16
Children's Choir rehearsals begin  Sept. 19
Maria Garzon Piano Concert on September 8


Saturday, September 8 pianist Maria Garzon will give a concert in our sanctuary at 7:30 pm. Ms. Garzon is a world-renowned musician, having performed in Carnegie Hall, Wigmore Hall, Queen Elisabeth Hall, Atheneum in Madrid, Atheneum in Athens, Carthage International Festival, Antalya´s International Festival, Istanbul, Edinburgh, Glasgow, Buxton Festival, Canary Islands International Festival and many more. She is a Steinway artist and a fellow of the Royal Society of the Arts (FRSA) and comes to us from our sister congregation Emmanuel Church in West Hampstead, London where she is the resident pianist. Here at St. Michael's on September 8 Ms. Garzon will present a concert of Spanish piano music, featuring composers Soler, Albeniz, Rodrigo, Yague, Granados, and de Falla. Admission is $20 at the door.
Back-to-School Backpack Giveaway —
School Supplies Needed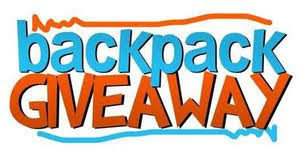 Our Local Police Precinct is holding their second annual back-to-school Backpack Giveaway and Resource Fair on Friday, August 31 from 11:00 am to 4:00 pm. They will be giving out one free backpack per child while supplies last. (Every child must be accompanied by an adult.) There will be free food, music, a rockwall and a shredding truck available. They will supply the backpacks but would like the packs they give out to contain school supplies and have asked us to donate pens, pencils, pads, rulers, etc. to put in the backpacks. If you would like to provide them with these supplies, just leave them in the box so designated in the back of the Church or give them to Richard Storm at the reception desk and he will see that they reach the 24th Precinct.
Bibles Available at the Reception Desk


If you need a Bible to read at home, there are copies of the New Revised Standard Version available at the reception desk for a suggested donation of $5.00 (not required).
Help in St. Michael's Children's
Garden this Summer!


Every Sunday after the 10:00 am service till 12:15 pm, children, youth and friends are invited to the Children's Garden in the backyard. We're growing lots of vegetables, herbs and flowers. As you take care of the garden, you'll get to see how food grows and taste things as they are ready to harvest. There will also be time to play together. Come whenever you are in town! Contact Andrea Dedmon for more information: andrea@saintmichaelschurch.org.
The Saturday Kitchen Needs You This Summer


The Saturday Kitchen could use some extra help in the next few weeks as many of our regular volunteers will be away for vacation. We work from about 8:30 until noon, as you are able, or 9:45 until noon to help serve, every Saturday. No experience is necessary and all are welcome!
MetroCards Needed


A concrete way in which we can serve the people who come to the church in need during the week is to give them a MetroCard to get to medical appoint ments or social services. Please donate MetroCards that contain the fare for a ride or two. Simply put them in the offering plate or mail them to the church office. Thank you!
Word Made Young Continues All Summer!


Every Sunday at 10:00 am as the St. Michael's congregation participates in the Liturgy of the Word in the church, children ages 4-8 experience God's Word together through storytelling, play and prayer. All 4 to 8 year-olds are invited to be part of this fun, worshiping community!
Hospitality Thanks


Thanks to all who make hospitality hour possible at our Sunday services: Joyce Burcham at 7:45 am; Richard Leong, Meg Parsons and Elizabeth Sharrier at 10:00; and Gillian Bonadie at Intersection.
Saturday Kitchen Thanks


We continue to thank our loyal, caring and hard-working volunteers, and Whole Foods (Columbus at 97th), Trader Joe's, and St. Francis Food Pantries and Shelters.